Hi everyone,
How's everyone's new year been treating them? I've been working on some personal and professional projects and unfortunately as a result I haven't been around here as much as I'd like to be, but I'm glad Newgrounds keeps growing and evolving. It's looking great with all these new changes!
Welcome Tumblr refugees! I hope you'll find NG to be a welcoming place, be you artist, writer, or something else! Speaking of changes, in a few weeks I'll be nearing my 14th year doing voice work! I owe so much to Newgrounds and the great collaborators I've had the pleasure of working with and learning from over the years!
My fellow voice acting peers helped educate, inspire and push me forward and I'd never be where I'm at now. I've had the chance to really challenge myself and take on roles that have gotten me out of my comfort zone as of late.
Several things will be coming in the year, but so far, this month has seen two charming indie game releases.
The first up is Wargroove! In it, I play the beloved ruler of the Cherrystone Kingdom, Mercival! If you like Advance Wars, be sure to check this one out! Available on Steam, the Nintendo Switch, Xbox One and soon the PS4!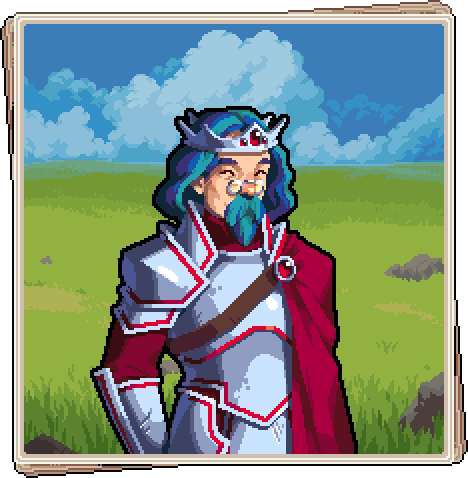 Next up is the visually stunning Eastshade! I play a rather unique Old Man, can you find me in the expansive world? This game puts you in the role of a wandering painter. Explore the world, fulfill a loved one's wish and learn more about your new home!
NG has done so much for me and I want to stick around more and contribute in any way I can. I'm still up for voice acting for paid and unpaid content and like in the old days I'll be leaving reviews of various projects. I'm open for commissions to if you're looking for something a bit more personal. I'll be making a post about that soon, so keep an eye out for that!
Cheers everyone, I'll see you around!